Book for FREE, limited availability. The session will be held on-site and the meeting place is the main management office. 
The session will invoice a briefing and explanation by our guest chef, before residents will go back to cook in your own apartments. At the end we will all meet to share some wine and share some food to see who has cooked the best dish.

Ingredients Required: to cook meat balls with tomato sauce and spaghetti for 2 people, you can bring this to the cooking class, or opt for us to supply this for you.
Meat Balls

300 g beef mince meat
Salt and pepper
Grated parmesan cheese – 1 x 200 g block this will be for sauce as well
Olive oil
Tomato sauce

1 x 400 g tin of chopped tomatoes
1x stick celery
1x carrot
Olive oil
Salt & pepper
Handful of fresh basil leaves
1 x 500 g spaghetti
List of utensils you will need to cook this dish
Chopping board
Knife 
1 large sauce pan
1 large frying pan
Spoon for mixing
Tongs or 2 forks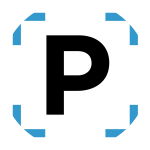 RE Resident Cooking Class