Makeup and Jewellery Mirror Cabinet with LED Lights

Makeup & Jewellery Cabinet


There's much more to the Beautify Makeup and Jewellery Cabinet than meets the eye. At a glance it looks like a full length mirror. However, open the door to reveal a spacious storage space that is large enough to accommodate your collection of cosmetics, jewellery, belts and hair accessories.


Spacious Storage for Jewellery & Makeup


Instead of keeping your tangled necklaces in shoe boxes or drawers, the free standing jewellery cabinet features 9 hooks on the inside of the door. This provides the ideal place to hang your necklaces keeping them within easy reach and free from tangles. 


Inside the cabinet you'll also find space for 36 pairs of earrings, 36 rings, 16 lipsticks and 4 spacious shelves to keep cosmetics, perfume, hair and skincare products, glasses and watches neat, tidy and easily accessible. There's also a handy holder on the side of the cabinet where you can hang your hairdryer, straighteners or curlers.


Framed by 18 LED Lights


Perfect for fashion conscious individuals, the dual purpose Makeup and Jewellery Cabinet not only provides a useful place to keep all of your accessories in perfect order. It also features a full-length adjustable glass mirror framed by 18 battery powered LED lights – which is ideal for matching your outfits with your jewellery collection.  There's also an additional smaller mirror inside the cabinet for applying your makeup.


Complements any Décor


Made from strong white painted MDF, the neutral colours of this chic cabinet will complement any décor making it perfect for your bedroom or dressing room. With its magnetic closure, the cabinet door won't keep popping open and the black velvet interior lining adds a touch of luxury and is designed to protect your jewellery from scratching.


The Jewellery and Makeup Cabinet is easy to assemble and maintain. Just wipe clean the outer surface to keep it looking pristine.


3 x 1.5V 'R6' AA batteries required - not included.


Cabinet measures: 36.5 (L) x 51 (W) x 145 (H) cm


Please note: jewellery and accessories are for illustration purposes only and are not included.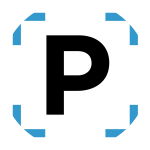 Makeup and Jewellery Mirror Cabinet with LED Lights