Our regular fortnightly cleaning services includes all cleaning equipment and materials and costs £65.00/clean (charged at £32.50 per week).

Our housekeeping team will focus on tasks each week:


✔︎ Kitchen: 
Surface cleaning of all worktops/surfaces.
Cleaning the outside of oven, hobs, extractor fan and extractor filter.
De-scaling and polishing any taps/metalwork.
Cleaning of wall tiles including cleaning grouting where possible.
Surface cleaning of outside of fridge/freezer.
Bins to be emptied and bin liner to be replaced.  

✔︎ Bathrooms: 
Any taps/metalwork will be fully descaled and polished.
Glass shower screens de-scaled, cleaned and polished.
Wall tiles cleaned, including grouting where no damage will occur from cleaning it.
Shower head, shower hose and other bathroom items to be descaled and cleaned.
Mirrors to be cleaned, polished and left smear-free.
Extractor fan to be cleaned where accessible.  

✔︎ General: 
All woodwork (including skirting, units, chest of drawers, dado rails, curtains rails etc) to be dusted, cleaned and polished.
All windows will be properly cleaned with professional equipment on the inside of the property. 

✔︎ Floors: 
Sweeping/hovering/mopping of all hard floors . 
Hoovering of all carpets.

Notes: 
While our colleagues are flexible and will work around your requirements, please ensure our colleagues have access to the areas that require cleaning. 
If you require any additional services please let us know and our team will happily customise your weekly cleaning package.
For safety reasons we will not clean inaccessible exterior windows and we will require hot running water and electricity.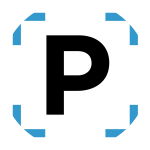 2 Bedroom Apartment Fortnightly Clean