All residents must complete an induction form in order to gain access to the gym in your Chapter property.

Residents must agree to abide by the Terms and Conditions of Use at all times. 
The Management reserves the right to terminate membership use for breach of the rules, or conduct, which in the managements' opinion, is damaging to the character or interests of the fitness centre or offensive to other members of staff. 
Residents must advise staff of any personal, current disability such as blindness, deafness, heart condition, epilepsy and other conditions etc. prior to using the facilities so that they help to avoid accidents, injuries or misadventures to themselves and others. 
Whilst using the gym facilities all residents accept responsibility for their state of health and physical condition. 
All residents are expected and required to use the equipment in the manner as indicated on the guidance notes, available in the gym. 
Residents' behaviour in the gym must not constitute a security or safety hazard to themselves or others in the gym. Residents found to be engaging in inappropriate behaviour will be removed from the facility, with their access revoked. 
The management reserves the right at any time to withdraw all or any part of the gym facilities for any period or periods where and when it may be deemed necessary for repair, maintenance, alteration or for safety reasons or alternative use. 
In the interest of safety, no person under 18 years is admitted to the fitness facilities. 
All equipment has been designed and tested to be safe with correct use.  
Residents are asked to dress appropriately and maintain the standard of the gym. 
Residents are required to wear appropriate clothing and footwear at all times.  
Residents must use a training towel at all times and wipe down machines after use.  

Should you damage any equipment then you will be liable to the costs of rectification and replacement.

By completing this form this you accept the terms and conditions stated above and that the answers provided about my health are correct and accurate. I fully understand that I will be using the facilities at my own risk and waive any legal recourse for damages to myself or the property.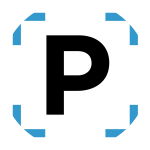 Fitness Induction Form (copy)