Our regular weekly cleaning service includes all cleaning materials and costs £50/week (Based on a 2.5 hour clean).

Our regular weekly cleaning services include all cleaning materials and will focus on:

✔︎ All Rooms: Wipe/Dust/Polish all furniture, fixtures & fittings, skirting boards, light fixtures, ledges, décor, doors. Vacuum/Mop all floors, carpets, rugs and stairs, Tidy up clutter, Remove cobwebs, Clean glass surfaces, Clean interior windows and sills, Empty waste bins
✔︎ Kitchen: Clean all appliance fronts, worktops, sink/taps, Wipe cupboard fronts, table and chairs, Clean Microwave inside and out, you can even add extras (see notes)
✔︎ Bathrooms: Clean showers, baths, sinks and taps inside and out, Scrub and disinfect toilet, Clean, dry and shine all mirrors, chrome and tiles, Wipe cabinet fronts, Clean all shelves & fixtures (see notes)

Notes: 
While our colleagues are flexible and will work around your requirements, please ensure our housekeepers have access to the areas that require cleaning. 
You can even provide a task list for our housekeepers and they will complete the tasks in your priority order during their visit. The housekeeper will attend these areas first and then revert back to our cleaning specification for the rest of your allocated cleaning time.
For safety reasons we will not clean inaccessible exterior windows and we will require hot running water and electricity. 

Customer Ratings:
★★★★★18 SEPT 2019
"Fantastic service - Juliana is a brilliant cleaner!"

★★★★★12 SEPT 2019
"Everything was done as per my list which was great"

★★★★★24 JULY 2019
"Outstanding"

★★★★★18 JULY 2019
"Great to come home to a lovely clean flat. Thanks."

★★★★★02 APRIL 2019
"Everyone likes easy and this was very straightforward and customer-friendly, no hassle what so ever!"

★★★★★07 MARCH 2019
"Please pass on our thanks to the cleaning team. They did an amazing job. We are really thankful and will use you again!"

★★★★★22 FEBRUARY 2019
"Great professional work, great communication and execution from the whole company and cleaner"

★★★★★24 JANUARY 2019
"Excellent communication and execution"

★★★★★12 JANUARY 2019
"Hard working, good communication and detailed"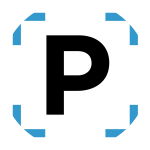 1 Bed Apartment - £50/Week