For regular cleaning on a weekly, fortnightly or monthly basis. You will also benefit from our lowest rates!

Our Regular Cleaning services includes all cleaning equipment and materials and will focus on:

✔︎ All Rooms: Wipe/Dust/Polish all furniture, fixtures & fittings, skirting boards, light fixtures, ledges, décor. Vacuum/Mop all floors, carpets, rugs and stairs, Tidy up clutter, Clean glass surfaces, Clean interior windows and sills, Empty waste bins, Bed linens changed where a spare set is left.
✔︎ Kitchen: Clean all appliance fronts, worktops, sink/taps, Wipe cupboard fronts, table and chairs, Clean Microwave, Place items into dishwasher.
✔︎ Bathrooms: Clean showers, baths, sinks and taps inside and out, Scrub and disinfect toilet, Clean, dry and shine all mirrors, chrome and tiles, Wipe cabinet fronts, Clean all fixtures.
Notes: 
 While our colleagues are flexible and will work around your requirements, please ensure our colleagues have access to the areas that require cleaning.
Please note our regular cleaning plans require a minimum of 2 cleans and have a 7-day cancellation policy.
Should you apartment require a deep cleaning, extra charges will apply.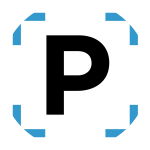 GreenGate Regular Cleaning.