Choose from three different dissertation binding types in line with your University's requirements - wirebound, paperback or hardback.

Deadline looming? We know how hard you've worked on your dissertation. Late nights, pages of notes and hours at the library. Sound familiar?
So when it comes to getting you document printed and bound, let us take away the pressure.
Select your preferred dissertation binding type below:
• Hardback Book
• Paperback Book
• Wire Binding
• Velo Binding
We recommend you upload and preview your documents on a PC to get the best result.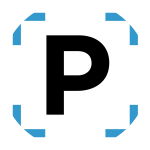 Dissertation Printing & Binding