35" Tower Fan
Cool down your ambient temperature with this stylish and slim oscillating tower fan from VonHaus.


When the heat is on, it can be difficult to keep your cool. Fortunately, this is where a portable fan can really come into its own. This modern black tower fan is a great buy. Designed for portability, it's light enough to carry from room to room using the easy-carry handle, yet at 60W, it's also powerful enough to make a difference in a stuffy environment.


The Ionising function acts as an air purifier – releasing positive and negative ions to disinfect, reduce bad smells and eradicate particles of dust & pollen – leaving you with fresher, cleaner air to breathe.


Lightweight & Portable


At 35 inches high, but with a slender profile, the free standing tower fan won't take up much floorspace. The controls are neatly arranged on the top at a usable height and enable you to adjust fan speed from low to high, although it also comes with a remote control for optimum convenience. The long cord will give you plenty of scope to reposition the fan if you want.


A super choice for stifling summer days – and easy to store when the cooler weather returns.


Measurements: Size: 80 x 28 x 28cm (H X L X W) Weight: 3Kg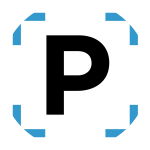 35" Tower Fan With Remote Control